Sian Henderson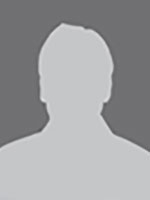 Sian Henderson
Sian qualified as a physiotherapist in 2012 from Queen Margaret University in Edinburgh, Scotland. After graduating she worked within a variety of specialities including musculoskeletal injuries, orthopaedics, stroke and neurological rehabilitation in a hospital in Fife, which allowed her to hone excellent clinical reasoning skills and develop a good base in which to specialise from.
With a diploma in sports massage and courses in sports injury first aid and kinesiology taping, Sian utilises a range of manual therapy and 'hands on' techniques for symptom management. Believing in a holistic approach to treatment, she also focuses on specific and progressive exercise prescription, providing patient centred care based on the most recent, up to date evidence.
Sian is passionate about sport, having played hockey from early childhood through to her adult years in Scotland. Being brought up in the Scottish Borders, she is a follower of rugby union, and worked with a local Edinburgh rugby club after graduating, providing fast and effective management of acute sporting injuries as well as musculoskeletal problems both on and off the field.